Product Description
Tenda TEG1109P-8-102W Switch 9-Port Gigabit Desktop Switch with 8-Port PoE
TEG1109P-8-102W is the gigabit unmanaged lightning protection switch which is Tenda specifically developed for requirement of building Gigabit WLAN and HD camera monitor network.With high-performance access, 9-10/100/1000M Base-T Ethernet RJ45 ports; 6KV lightning-proof for all port; every single port support MDI/MDIX and wired speed; PoE ports supports IEEE802.3at/af standard while detecting and recognizing the IEEE802.3at/af standard power device automatically. Through conventional Cat 5e twisted-pair cable, power can be transmitted along with data for AP, IP Camera and IP Phone. With PoE dynamic power, easier configure, flexible extend network without being limited by the power line layout, plug and play, helping SMB,hotel, shopping mall,school to build high-security and reliability network of wireless cover and HD monitor.
Integrated with Smart Power Management
Chip Makes the Switch Get Rid of Overload
It includes chips with smart power management function and integrated professional chip control algorithm,which can accurately calculate the output power. When the power of the receiving equipment exceeds the rated power (92W) of the PoE switch, the low priority port will automatically power off to avoid the over-run of the equipment and prolong the service life of the equipment.

Separate Power Management Chip
Keeps Overloaded Running Away,Extends Life of the Device.


No Power Management
Overloaded Power Supply,Short Life of the Device.

What's Special for TEG1109P-8-102W :
Simple Port VLAN Setup
Ports 1-8 support IEEE 802.3at and IEEE 802.3af PoE standard. It provides 30W maximum PoE output a single port and 92W the whole device.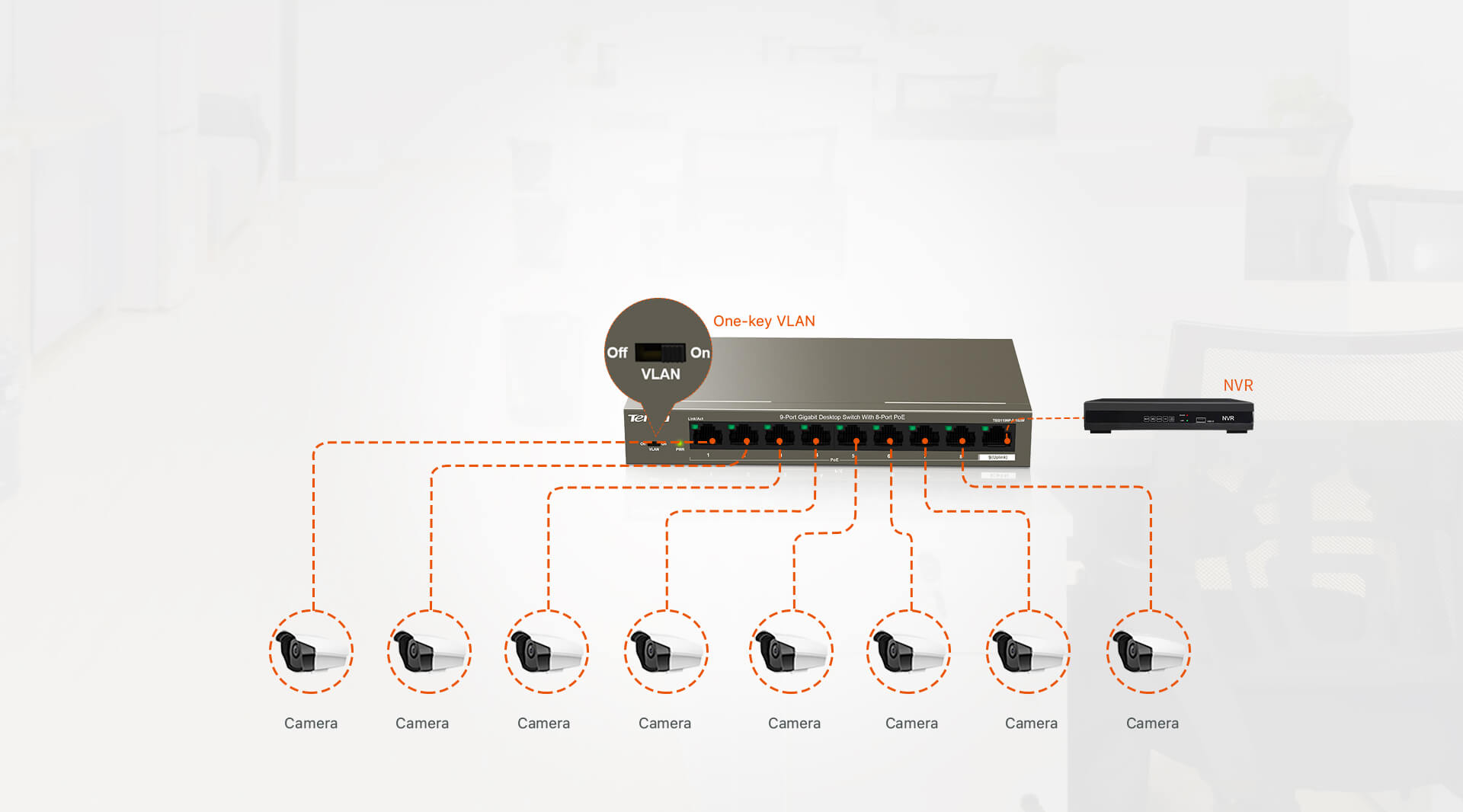 Product Videos
Custom Field
Product Reviews